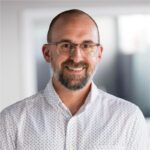 Josh Knighton | Owner, CEO
Josh began his professional IT career at 19 years old and had the pleasure of "growing up" in Happy State Bank; at that time the fastest developing Financial Institution in Texas for 11 years, becoming AVP of IT. He has since been the Director of Internal Operations at Smith Hamilton (now Convergint,) one of the largest financial and security services firms in the United States and founded two successful technology service companies: Innovative IoT, and Two Fish Technology. Josh has earned several industry leading and unique certifications during his career including project management, security, development, networking, multiple operating systems, hardware implementation, and support. He passionately seeks the almost impossible marriage of customer service and cyber security; knowing the best security measures are the ones that protect and empower the people who use them.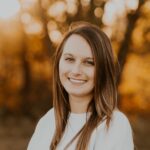 Jamie Knighton | Owner & Internal Operations
Passionate about her family, Jamie is a native from Amarillo. She graduated from Amarillo College with her degree in Dental Hygiene and has practiced in both pediatric and general dentistry for 11 years. She has enjoyed learning all there is in the IT/Cybersecurity industry from her husband, Josh since Two Fish has been created.  Her business strengths are communications, relationships, processes, and project management. Jamie handles the back end of day to day business and enjoys building relationships with customers.  When she isn't working on Two Fish you can find her shuffling their 5 kids to and from appointments and extracurricular activities.  Her interests and hobbies include cooking for her family and friends, hiking, running, and spending time studying.  Professionally she is most passionate about how we treat people, constantly learning, excellent work ethic, building lasting relationships, and helping our employees grow and be successful.  Personally, she is most passionate about giving back to her community and helping others.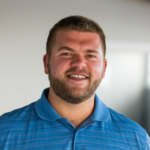 Tyler Pickens | Lead Technician
Tyler, hailing from Amarillo, received a Bachelors of Business Administration in Computer Information Systems from West Texas A&M University and has been working as a technician since 2019. He specializes in Customer Service, Network Engineering, and Web Development.
Tyler's interested in just about anything to do with computers or technology. Outside of work he loves to cook, game and spend as much time with his family as possible. Professionally, he's passionate about making customers feel taken care of. He chose this profession because solving problems for others brings him joy and fulfillment.
Outside of work, he's a God-fearing family man. His relationship with God, his wife and his kid are the most important parts of his life.
Favorite 90s Rap Song: Gangsta's Paradise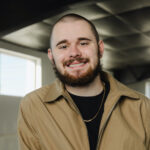 Tanton Fuller | Technician Specialist
Tanton has years of experience in networking, wiring, hardware and software support. Professionally, he is most passionate about network security and the opportunity to help people every day.
Personally, Tanton is most passionate about music, film, arts, traveling, camping, cooking and traveling.
Favorite 90s Rap Song: Chonkyfire (Outkast)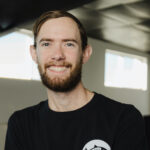 Hogan Karr | Technician Specialist
A native of Amarillo, Hogan hold a Bachelor of Finance & C.I.S. with Decision Management Specialization. He specializes in: C# & SQL programming, Basic Web Design, Sound & Lighting Design
Personally, his interests and hobbies include PC Building, Singing, Video Games, and Experimental Coding. He's passionate about putting new practices, procedures and equipment in place to help make work easier and make days go smoother.
Favorite 90s Rap Song: My Name Is (Eminem)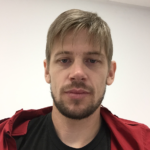 Derek Weathersbee | Partner, Designer
He attended TCU and received a Bachelor of Arts in Graphic Design in 2007, by which time he was employed full time at an advertising and design studio in Deep Ellum, Dallas. He cut his teeth as a designer, did work for national brands, shows and personalities, and learned to earn his place, whether it was as a brand designer, web developer, account executive, font designer, or ultimately a one-man design shop.
He's passionate about creating in general, starting with commercial design, but including product design and fabrication, woodworking, classical printing and instruction, and environmental design such as interior design and signage fabrication.
Favorite 90s Rap Song: California Love (Tupac & Dre)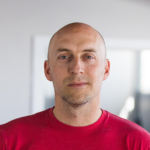 Jason Lester | Hardware & Support Specialist
An Amarillo home-tome man, Jason brings 20+ years of building computers and fixing hardware in various positions, on top of leading worship for close to 25 years. Jason holds a music composition degree from WT, a Texas all-level teaching certification, and is a Texas Life Agent.
Specializing in custom PCs, including custom water loops, live audio/video/lighting for over 15 years with touring bands and worship events, Jason wears many different hats and is able to view and address challenges with a broader perspective than most. He insists on learning more about new Technology, specifically related to AI and how to best harness it.
Personally, Jason is passionate about Music, Running, Baseball, Skiing, Tech, and Traveling. Ultimately the focus is on community and family.
Favorite 90s Rap Song: I Wish (Skee-lo)